Merry? Christmas to all! I knew that most of my followers weren't into all the commercialism that seeps into this season and was happy to see so many of the poems reflect that. However, this also made judging as difficult as knowing which Paw Patrol puppy your daughter said her little Stephen wanted.
After much deliberation and decision, this week's winner is:
The 12 days of Ca$hmas
by Matt Snyder
Oh holy hell
What's a child's wish for old saint nick ?
Rampant shopping by his parents, 5 months in advance…retail has gone bonkers
With a wink of the eye
Black Friday is every day or so it seems so near
Christmas in July with a bottle of beer and the three wise ho's
With a yank and a tug and on some poor bastards head, mauled over and dead what dread.
With sappy hallmark cards and zippy Starbucks drinks
Purple and white trees, the whole kitchen
Sink. Holes
Burnt in pockets
Egg nog delight
Jesus rolls in his
Grave or returns for the night
Has become silent
I wish you well
To all a good night
Ain't that right Charlie Brown ?
Bah.
—–
Congratulations, Matt! You are the most terrible poet of the week!
Like last week, entrants took the prompt in a few directions. I enjoyed the references to carols, shopping, and even a bit of politics. Matt's poem followed my usual terrible requirements (intentional rhyme, meter, and subject issues), with an overall 'bad poetry' feel to it.
So many of the following were a very close second. Read, if you can, and see if you don't agree:
Stuff
by Deb Whittam
So you're caught up in the Christmas hype,
Buying stuff you don't need.
Remember, if you don't cough up,
They're going to gripe and it's all about trying to please.
The shops are announcing their sales
Wares that you can't really afford
I mean it's not like they got it wrong.
Buy, buy, buy, that's the law
What do you mean that the church
Decided 25th was the day
To circumvent pagan worship
Isn't that a bit unchristian?
What do you mean that it's all about
Penance and peace? Don't you mean purchasing and
Spending your hard earned cash for
Profiteering doesn't happen by itself, does it?
And let's be honest, we're here for them.
(Sorry, clarification required) the shops, not your family.
—–
Joseph's Christmas Lament
It's impossible to find accommodation around here.
With crowds converging for the census people are selling their wares
all over the place – a Bethlehem-Census never fails
to promote discounted toga sales.
My wife's just had a baby and now the jolly farmers are visiting us in droves
– next thing there'll be hosts of angels singing their heads off.
How are we meant to feed all these visitors
not to mention the farm animals?
And it's freezing cold in the night.
I'm looking forward to Christmases in the future.
Everyone says future Christmases will be all peace and quiet.
—–
Ding Dong
by Jane Basil
One silent night,
the virgin Mary had a baby boy,
an infant holy, infant lowly.
It came upon a midnight clear,
once in royal David's city.
Ding dong merrily on high.
Go –
tell it on the mountain, the night
before Christmas:
Santa Claus
is coming to town.
Ding dong merrily high.
I want a hippopotamus for Christmas.
—–
Untitled piece
by Nitin
So I'm in a shopping mall you see,
An agglomeration of shops and shops to be,
There's a boozy Santa in the corner with a kiddy on his lap,
The kiddy is either waiting for his present or is taking a nap
"Ho ho ho and a bottle of rum,"
Screams a vagabond, a bum
I'm tired shopping for the wifey
Shops, shops and shops are all I see,
I'm exhausted and need a break
But what should I get my kiddie
Maybe I'll just give him a little money
The kiddie and the wifey want freebies
And we're living in a damn capitalist economy!
They're a bunch of cold blooded democrats
I believe that Trump's the man, you WORK to become an aristocrat
Anyhow I'm stuck in this marriage with shops all around me
I'll think I'll sing a line from Hey Jude
"When I find myself in trouble mother Mary comes to me"
Wait that's Let it Be
—–
Happy Dust Collector's Shopping
Ding dong ding dong
The text chimes are
Driving me absolutely crazy
Spend money here
Or there
The halls have been decked
All year! Why?
I don't want your crap
Do you want mine?
Save your pennies and buy
Medicine or food ?
Your children don't want
Beanie weenies
And please don't burn the piano
To buy aunt Matilda
A new nose ring
To catch her snot
While she sings
Joy to the world
The cash registers are bulging
And people are destroying
Their ability to warm their
Houses
—–
Untitled piece
by Gary
Blimey the adverts have started already
Only just done Halloween I'm so unready
Reindeers standing where the tinned soup used to be
I only want some food for dinner not a giant inflatable Christmas tree
Santa hats seem to have replaced my usual supply of herbal tea
*
Jingle bells bellows out on loop from the supermarket speakers
Ornamental singing elves more important than things like carpet sweepers
Hilarious festive ties are everywhere all playing an out of tune carol
Nearly every aisle is full of wine and spirits and lager by the barrel
Suddenly the only cheese you can buy must contain apricots and cranberries
Over priced selection boxes become the only source of confectionaries
Nuts by the bucket full which is no good for delicate tummies like that of Gary's
*
Is it too much to ask for one single deodorant not those annoying Old Spice Gift sets
Suddenly on every aisle corner you see stacks of Home Alone Video Cassettes
*
All the shop staff are forced to be decked out as Santa's little helpers
*
Gone are the discounts as it's full pricing in all its splendour
It's a crime not to stock up for that big day in December
To much much for me as it's still just pigging November
—–
Untitled piece
by Chetyl
Groceries hidden by Christmas fare
Oh, oh, see chocolate cherries there
A once a year treat I can't resist
But is it too early? I need to resist
Passing by the long toy aisles
Stuffed animals with sewn on smiles
Since when are they giant sized
Maybe bedrooms are bigger, I surmised
After Thanksgiving I must indulge
Texan dancing Santa with tummy bulge?
I think I'll stick with my mini tree
Add a few lights, happy me.
—–
The Lonely Elf
There was an elf
who lived by himself
he whittled wood toys that he set on a shelf.
One night he thought:
"These toys can't be bought
so I'll give them to those who have naught."
So one cloudy day
he gave them away
went back home and read E. Hemingway
While still all alone
his gloom it had flown
so he moved out to Sierra Leone.
There he lived on an isthmus
and he waited for Christmas
so he could help Santa with the gift-giving business.
—–
The Christmas Gate
by Daniel Kemp
'Twas Christmas Eve behind Stephen's gate,
The shops were closed. The hour was late.
The money counters were stressed and tired,
Stephen wished more he'd hired!
Sacks of notes were piled high on trucks,
Millions of pounds and millions of bucks.
He toasted his wife he praised his staff,
But as the drivers drove off they began to laugh.
They loaded the spaceship and off high it went,
Around the world tipping out all the money that was spent.
In the morning the cash laid deep and crisp and even
Good King Wenceslas had a look and said it was the fault of Stephen.
—–
Thank you for contributing your terribleness. Come back tomorrow for our ONE YEAR anniversary of this contest, plus the final prompt of 2019.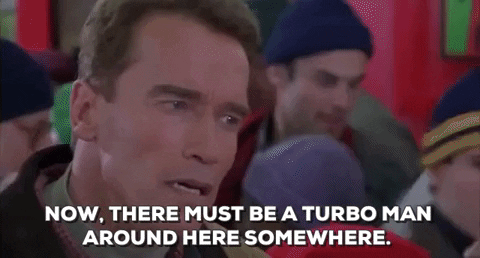 Matt: D. Wallace Peach created this graphic that you can use (if you want) for a badge of honor as the winner:
©2019 Each poet, and his/her respective poem