As we come to the end of my self-induced sabbatical, I've had time to reflect. I'd love to say I've had time to read -but that's been hit-or-miss. What I've actually filled my days with are the following:
Stumbling 'twixt bed and bathroom, mumbling incoherent threats to the piles I stumble around.
Thinking of a great story idea during 2 a.m. feeding, only to lament my motivation to write it during 3 a.m. still-awake-and-burping and curse my lack of hands during 4 a.m. walking-the-still-fussing-child.
Candy Crush. A lot of Candy Crush.
Catching the odd post from a friend about The New Year and a Word for the Year, determining to write my own, and ending up with ideas like 'Sleep' or 'Chocolate.'
Becoming horribly depressed when I don't sleep, then wondering what that was all about when I do.
Simultaneously resolving change to better my situation, and resolving sadness and sugar at the pointlessness of my situation.
But recovery is going well, for both of us. The baby is probably up a pound or two from birth weight. He's a serious child who has not yet mastered his neck muscles or his roving vision. People tell me this is normal, and I've nicknamed the situation 'crazy turtle eyes.'
I'm down a pound or two from birth weight. I'm a serious mother who has not yet mastered my abdominal muscles or roving parenting. People tell me this is normal as well, and I've nicknamed my situation 'hunchbacked snail.'
In the between-times of cursing laundry and children, I notice my ageing body and failing memory more. "I'm old, Peter -ever so much more than twenty." "I feel [fat], sort of stretched, like butter scraped over too much bread." …which is better than during the pregnancy, at the end of which I kept thinking, "No, Sam. I can't recall the taste of food… nor the sound of water… nor the touch of grass."
Clearly, when tired, I revert to movie quotes. I think my children are accustomed to the habit. If not, I at least make for a confusing conversational partner.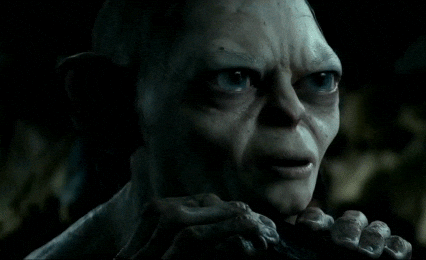 I'm not in the habit of declaring resolutions at the start. I'm the sort to resolve and break and depress cyclically throughout the year. I do know I've a few things I wish to accomplish overall:
Lose at least 20 pounds. Ideally, 40.
Figure out this hating homelife thing.
Read a book on parenting.
Read a book a month. Realistically, read a book a year.
Go to Europe.
Pay for the baby, the water heater, the Europe, the boys' savings accounts, and our house-painting plans. This may involve robbing a bank, or blackmailing the boys' orthodontist.
Finish my children's picture book idea with my friend.
If you made it this far, I love you. ("Welcome to Costco. I love you.") I would also appreciate if you'd do me a little favor: answer a question.
If you could pick one or two books you'd recommend to anyone, what would they be?
My recommendations come with a caveat and depend on the tastes of the person asking. I need a list, though, and trust the high opinions of those who got this far.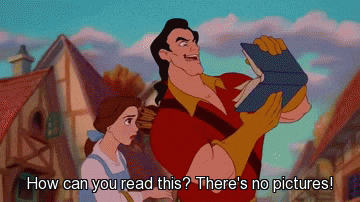 —–
Gifs courtesy of GIPHY
©2020 Chelsea Owens