My parents came by yesterday. I don't talk about them much because they have the right to decide whether they want their information online.
Still, over they came. They walked forward and deposited my and my son's birthday presents on our porch. They stepped back. I unwrapped them: a framed pencil illustration my mother drew of our son, and a beautiful Schwibbögen. My children crowded around me in the doorway and excitedly waved and yelled about schoolwork and the new computer game we've been playing as a family, Stardew Valley.
My parents put up a good face. I held my new baby in the doorway as they drove away, waving his little hand for them. I doubt they saw; they probably barely saw well enough to drive if they were crying as much as I was.
I think IT -as Mike calls the Coronavirus crisis- has finally hit most of us. One of my sons came in last night around 9. He sat on our bed. "I'm scared," he said.
"Oh? Did you have a bad dream? What are you scared about?"
"I don't know. Just scared."
Trying to uncover the fear did nothing, so I quickly switched tactics to enumerating everything safe about his situation. We have family, a safe area, a warm house, brothers to take care of him. He calmed enough to sleep in his own bed.
As I was drifting off to sleep later*, I heard and felt the slight change in air pressure that meant our bedroom door had opened. One of my older sons stood in the doorway.
"Son? What's wrong?"
Bearing his about-to-cry face, he came to my bedside. "I'm scared."
I hugged him and held him. "It's okay, Son. It's okay."
"Thank you, Mom."
We walked back to his bed together. I gave him a Melatonin and tucked him in.
…Which might explain why several of us slept in this morning. I awoke to feed Baby at 8ish; finished and got 'ready' to pick up a prescription by 10 a.m. Everyone but we parents and my early-riser was still asleep. Costco's automated phone message played its usual bit, then had a slightly louder recording tell how they have new hours for the warehouse, including a special time for seniors to shop. People picking up prescriptions do not have to wait in line at the door -just tell the guards associates at the exit doors that you're picking up a prescription and they'll let you in.
I haven't written about Costco yet. Usually, it's my home away from home. I like to go there when we travel, and Utah boasts the world's largest Costco. Friends have even teased that I ought to travel to all of them and chronicle my adventures.
When I went there to stockpile toilet paper and water three weeks ago (okay -kidding), people were a tad tense. A few, like me, knew what was coming and were purchasing a few extras. A week later, the store had imposed limits on supplies. A few days after that, signs dotted the columns and tape lines dotted the cash registers and waiting areas so that we might stay 6 feet away from each other. Lines formed to get in, separated by cones and pallets; lines formed to check out, enforced by Costco employees.
Today, plexiglass barriers are screwed to the front of all the cash registers. Some workers wear face masks. The receipt-checkers at the exits have clipboards and gloves. No one touches your membership card. Everyone furiously wipes down counters and computer equipment. They spray shopping carts (trolleys) with a pink solution out in the parking lot.
I saw a pregnant woman of Indian features and dress wearing gloves and a dentist-style face mask. They're probably not doing much for her, but I'd be doing the same in her shoes.
Next on my errands was the post office. They had tape on the floor as well, plus a sign outside about keeping 10 or fewer people in the waiting area. The woman at the desk wore a face mask and she also sat behind newly-installed plexiglass.
Perhaps we ought to start living in personal plexiglass houses.
The oddest part of my experiences is something Pete pointed out in his comments on my last update: people are avoiding any interaction. Told to be wary and stay six feet away, we are also avoiding nonverbal cues that indicate safety. We are not smiling, laughing, reassuring, or talking. I guess we need to learn to be friends …from a distance.
Which is why I find comfort in the snippets of sunshine. A woman asked another woman at Costco where she'd gotten her package of Charmin toilet paper** from; I heard them laughing at whatever the response was, and I smiled at their smiles. The secretary for my sons' school asked how we were all doing when I called about a registration issue. My friend and I talked on the phone.
I felt like giving up that day we had the earthquake. I've mostly stopped obsessively checking the United States Geological Society's latest earthquakes page since, and was handling each day too busy to dwell on the larger implications of what we were doing. Today, however, I've returned to some of that anxiety. The novelty's worn off, I suppose. We've purchased all the extra food we can eat. We've got a rough schedule for schoolwork at home. We've even finally started a nap routine for the baby. Now, though, comes the most difficult part: facing the long dark of Moria.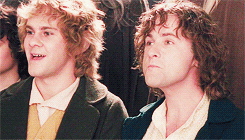 But wishing IT away hasn't worked for most of us. Assuming IT wouldn't come didn't work very well, either. My son's speech and behavior aide last year told me they were working on his Sphere of Influence; what he could control. Me, I can't control IT. I can't control the world's response. What I can control is me. I can still control much of what my family does and is exposed to as well.
So, you may find me writing from within a circle of salt. Still, at least I'm still alive. And writing.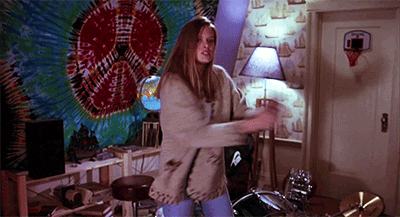 ©2020 Chelsea Owens, including photos of the Schwibbögen and Costco
GIFS © GIPHY
*Okay, I was really playing Candy Crush. They're offering infinite lives all week, which is brilliant for keeping people in.
**Charmin Ultra Soft toilet tissue is worth more than gold right now…