I haven't felt like writing. My busy blog-posting indicates otherwise, except that I've mostly written about Real Life. The world of fiction is not a place I want to go now that it's knocking on my door and popping into my e-mails and being re-posted on my social media.
Dystopia is one of my favorite subjects. I intend to write a science fiction and/or futuristic novel someday. Maybe I'll do Skinwalkers or Since the Bombs Fell or "Open the Sky"… But, like I said, that future is here. It's not so intriguing when I'm living it.
I think I assumed I'd not be alive during a post-apocalyptic scenario.
I definitely assumed I'd be fit, well-armed, well-stocked, and driving an army Jeep.
It's not quite as awesome to be wearing pajamas, carrying around postpartum baby weight, caring for five children, and occasionally driving a minivan.
The day-to-day sitting around involved with Coronavirus is precisely why they never showed Jack Bauer using the bathroom in his 24 hour days.
I do better in the midst of chaos; needing to grab that last Clorox wipe, save the child from uncertain school days, or stumble to the wall while the world shakes. When all is calm and all is bright, I stay awake as anxiety gnaws at my conscience. What if we get sick? Will the boys ever have school again? What, exactly, do we do in a stronger earthquake?
My husband says worrying does nothing. I say it's all I can do. If I don't remember to worry about it, then I am doing nothing. He then says something about the Serenity Prayer…
Which helps me realize that waiting may be difficult, but it may be what we all need to do right now. Realizing this helps me realize I need a plan besides buy, worry, panic. Realizing all of those things helps me realize I ought to accept the things I cannot change and write up a schedule for life and blogging.
It may be infrequent, but I'd like to include the following:
Interviews with my friends, especially those who have published and wish to share their work(s).
Book reviews of the books I will get myself to read, especially if I manage to read the work(s) my friends have published.
More poetry.
More fiction.
Bad poetry, of course. I think we need it.
Some creative projects outside of writing. I art on occasion. I could share more.
Favorite books, music, art, people, whatever.
I never have time for me when the children are home all day, so my chance of daily posts is not very high unless I schedule ahead. Still, I need this outlet. Twofacebook may have a lot more people on it now, but it's mostly chainmails and reposts. No one likes my informational statistics on COVID for some reason…
If you have ideas of other things I could include on the blog, let me know. If you would like to be interviewed, let me know. As always, thank you for joining me on…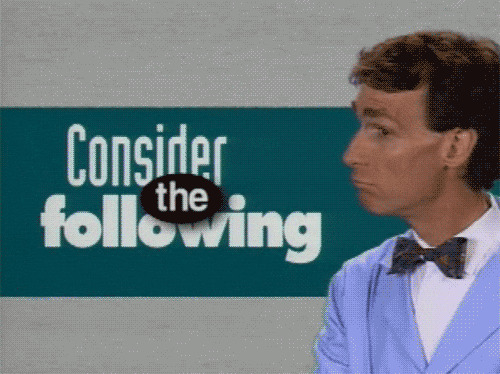 Well, thank you for joining me on my blog, anyway.
—————-
Here's the past week:
Wednesday, March 25: "Going Postal, II," the second in my serial story about Ron the postman.
Friday, March 27: Wrote an update on the Coronavirus situation 'round here.
And, crowned the winner of the Weekly Terribly Poetry Contest. Congratulations to Ruth!
Saturday, March 28: Announced the Weekly Terrible Poetry Contest. The theme is Springtime, or Autumntime. PLEASE ENTER!
Monday, March 30: Posted just after midnight with another Coronavirus update.
And, shared Gary's inspirational quote.
AND, wrote "Desert Dreams" for Carrot Ranch's prompt
AND AND, visited the new Saddle Up Saloon and Poet Tree, where I was interviewed. Head on over to leave a poem from the prompt "off shoot."
Tuesday, March 31: "Going Postal, III."
And, wrote yet another Coronavirus update.
Wednesday, Date: Today.
I also posted on my motherhood site. I think. I've scheduled a few poems over there, like "Mother of Two" and "The Busy Person's Poem."
Photo Credit: Pexels and GIPHY
©2020 Chelsea Owens