America has a plethora of snack foods and desserts -or, so I have been told. My world traveling is nonexistent, so I feel inadequate at venturing an expert opinion. I have my suspicions whenever I shop, however. The section of Oreo cookies, alone, attests to …an unhealthy trend.
Which leads to a topic that's niggled at my curiosity (and appetite) for quite some time: what sorts of candy, sweets, and junk foods are ubiquitous, and which are unique to their area?
If I went to the store right now in the morning, I would see candy bars that include: Kit Kat, Reese's Peanut Butter Cups, Hershey's, Snickers, M&Ms, York Peppermint Patty, Whatchamacalit, Heath, Baby Ruth, Almond Joy, Butterfinger, Three Musketeers, Milky Way, Crunch bar, Mr. Goodbar, Caramello, 100 Grand, Mounds, Rolo, Twix, Payday, Dove…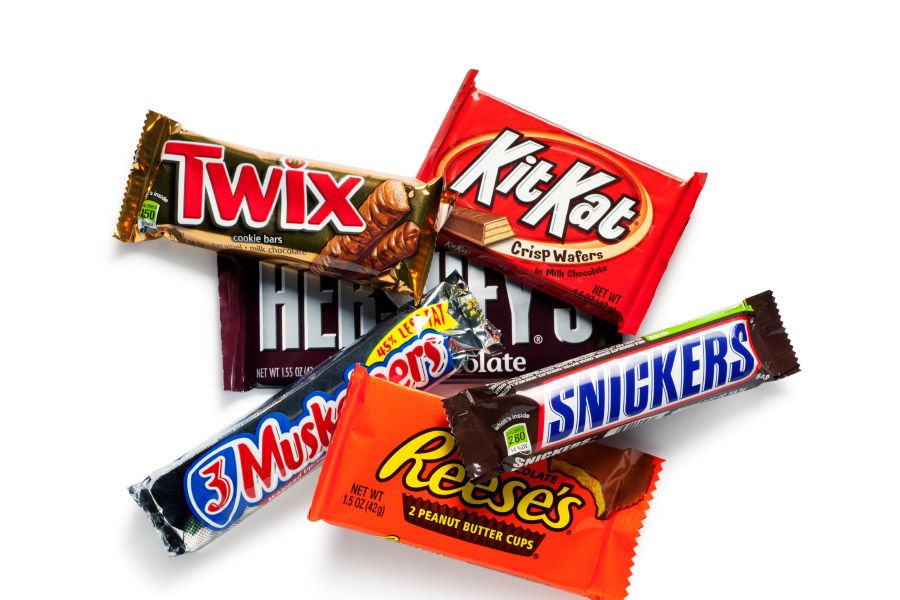 Besides those listed, the candy aisle sells gums, candies, and chocolates. Snack aisles feature cookies, chips, crisps, nuts, crackers, and pretzels. I feel inundated with options, so much so that I don't know which might be unique to mention.
Do you have Cornnuts where you live?
What about chocolate-covered cinnamon bears? Peanut butter-filled pretzels? Caramel popcorn drizzled in white and milk chocolate? Gummy candies that look like a mouth but taste like wax?
This requires some serious thought.
So, what is a snack or junk food you've heard I might have? What's a snack or junk food you only have around you?
—————-
I've not kept up on this, so here are my writings for the past week:
Friday, January 22: Why, a poem addressing my writer's block.
Monday, January 25: Shared a quote by John Mark Green.
Tuesday, January 26: Encouraged y'all to be thinking about entering Carrot Ranch's special fundraiser writing contest in honor of Sue Vincent.
Wednesday, January 27: Today
I've mostly given up on it, but there's some stuff on my motherhood site as well.
©2021 Chelsea Owens