I haven't talked about our dice business in awhile. That may be due to my beached whale level of pregnancy activity, followed by my hunchbacked snail level post-delivery, followed by my (just named) gluttonous sloth status currently.
Inspired by said baby-making costs, Kevin has been putting a lot more into the family business. We're talking even more special sets, like stone dice sets.
We're talking handmade gaming candles; like Hunter's Mark, Wizard's Library, and Chainmail Bikini.
And, we're talking Kickstarters.
Back when we first started selling dice, the sets we carried were unique. They came from the same people, who purchased from the same factory, and were limited to what everyone knew in terms of plastics and innovations.
Nowadays, your grandma can be contacted by sneaky Chinese manufacturers who just ran off with someone's business idea funded by game nerds across the internet.
Business idea? Game nerds? I'm talking about Kickstarter: one of the coolest inventions since Bailey Bros. Building and Loan.
No longer tied to bank loans or grandma's inheritance, entrepreneurs with business ideas can get the financial backing through millions of internet strangers. Our friends get their most interesting board games that way. They also showed us some dice sets they'd gotten, which set the idea-wheels in motion…
Because, this week, we've opened our very first Kickstarter. It's for music dice. Kevin's proposing their use for a bard, but they'd work for music teachers and music lovers as well. Where else can you get sharps and flats on a d6? Time signatures on a d4? Rests, bardic instruments, key signatures, notes, and bard stickers?
Yes, this is a sales pitch. Betcha couldn't tell -right? Since you all know I hate sales, however, you should also know that I'm talking about these polyhedral music dice because I LOVE them. The music nerd and gaming nerd inside me is just tickled.
…Although I'd never play a bard.
Do you like gaming? Dice? Music? Long walks on the beach without that annoying bard playing his annoying ballads? If you do, or know someone who does, consider backing our Kickstarter. If not, no hard feelings.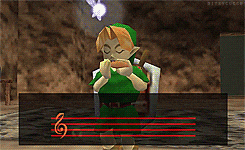 —————-
Roll to see what you'll read from last week:
Wednesday, February 19: Described how happy torture makes me in, "Exercise is a Four-Letter Word."
Thursday, February 20: "I Love Your Perfect Crow's Feet," a poem inspired by my noticing crow's feet on my friends and loved ones.
Friday, February 21: Winner of the Weekly Terribly Poetry Contest. Congratulations to Doug and Charlcot!
Saturday, February 22: Announced the 60th Weekly Terrible Poetry Contest. The theme is anniversaries. PLEASE ENTER!
And "Two Poetic Parodies."
Sunday, February 23: "Rainbow in the Sky With Sparkles," in response to Carrot Ranch's prompt.
And an announcement acknowledging my 1000th post!
Monday, February 24: An inspirational quote by Härzenwort.
Tuesday, February 25: A poem, "Finding Happiness?"
Wednesday, February 26: This post, plus "Houseplants and Mental Health" on The Bipolar Writer blog.
I also posted on my motherhood site. I wrote "Are You Going to Try for a Girl?," and "Pre-Teen."
Photo Credits: Dice, gaming candle, and stickers ©2020 Kevin Owens and Game Master Dice
Gifs ©2020 GIPHY
©2020 Chelsea Owens