We'd like to interrupt your regularly-scheduled programming for this small announcement: Today is my one year anniversary of blogging!!!!!
For 365 days I met my goal of writing a post EVERY. SINGLE. DAY.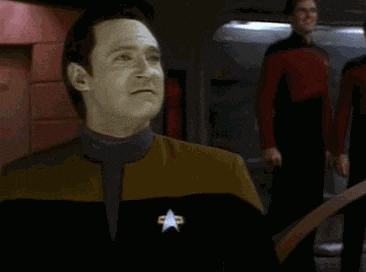 I consider this my true blogiversary, since this site was my first dive into the wonderful world of bloggerhood. At first, I thought I'd post on here and no one would see. Over time I'd work up to writing so frequently and so well that talent agents would contact me and I'd be the undiscovered superstar that childhood bullies and bad-grade English teachers would regret ever doubting.
Instead, I've connected with a much better thing: other people who also share a love for writing, a tendency toward mental illness, or simply a quirky perspective I understand. The potential for stardom may still be out there, but I have to find it. I have to do a lot more work than show up at my computer an hour before midnight, blearily trying to think of a rhyme for Engrish.
If you're still with me, I also need to announce another announcement. I will no longer write every day. Frankly, the stress has been high with things like, say, four active children and housekeeping and a side job and breathing in and out. Yes, I will regularly post; no, it shan't be daily.
Thank you so much to The Academy and such, but most so to my family for surviving and supporting and to ALL OF YOU reading my words right now, before now, and in the future.